Hey there! I'm Elizabeth,
a UX Writer
making words sound more than good.
I make them
purposeful.
From 2016 - 2021, I worked as a birth professional.
Over 100 families trusted me as their birth and postpartum doula. This meant I prepared them prenatally through personalized, in-home sessions, where we highlighted each families individual birth preferences and ideal postpartum scenarios. When they went into labor, I met them at home, at the hospital or a birthing center. As a Certified Lactation Counselor, I also supported birthing indiviuals in the the early days and weeks with body feeding and providing human milk to their newborns. This work led me to speaking on panels across the city where I got to share my experience and expertise. You can hear me talk about my experience on NPR here.

I served as a Community Birth Doula with By My Side Birth Support Program through Healthy Start Brooklyn, Department of Health, serving WIC-receiving families in Bedford- Stuyvesant, Brownsville and East New York in Brooklyn from 2017-2019. Shortly after, I began to work in partnership with Yael Borensztein, a Registered Nurse and International Board Certified Lactation Consultant. Together, we founded Root and Spark and devleoped a business model that sustain both ourselves and our clients. You can read one of our client's experience becoming a mother and reflecting on doulas for Black women here.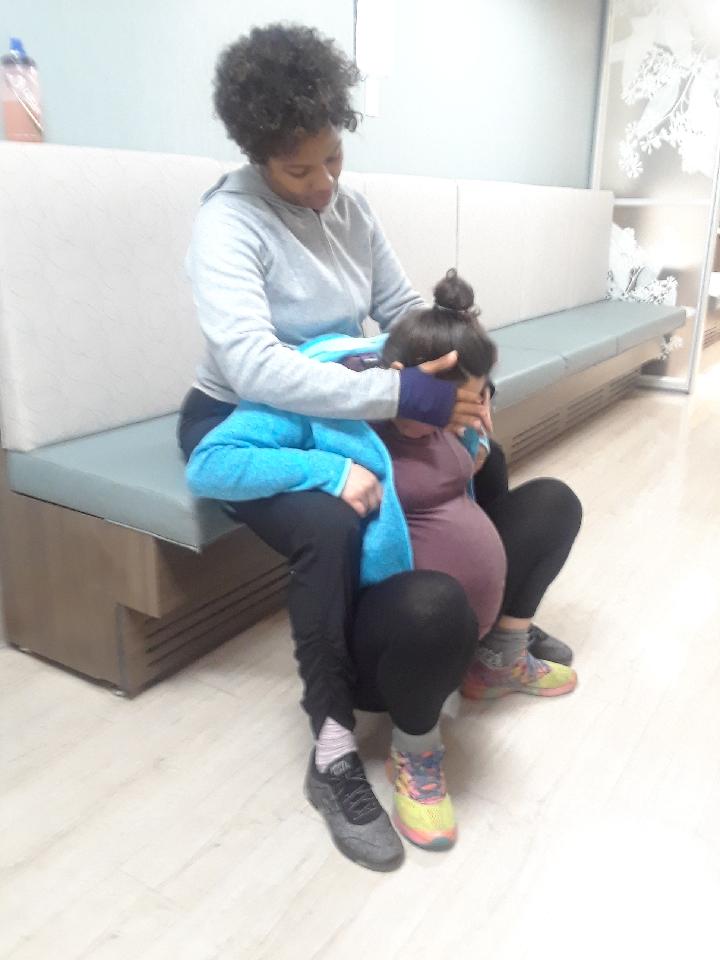 I began teaching with Birth Smarter as a Lead Educator in June 2019 and collaborated with its founder in developing and designing a childbirth curriculum with over 16 hours of content, covering physiologic birth in and out of clinical settings, postpartum recovery, newborn adjustments and lactation care and support.




During the pandemic, I got to speak to Maria Hinojosa, Jeanne Montalvo Lucar where we got real about pregnancy, pregnancy loss, and supporting birthing individuals within the Latinx community.



In the fall of 2020, I was invited to present a workshop at Head Start Californias Virtual Health Institute 2020. At this workshop, I guided participants in (re)designing care protocols and programming with and for Black birthing families.

While I no longer practice as a doula or teach childbirth education, it is without a doubt this experience has informed my work as a designer and educator. I am incredibly thankful and in debt to the families who trusted and welcomed me into one of the most transformative experiences of their lives.